"There was no pride of conquest, no trace of that exultation of victory some enjoy upon the first ascent of a lofty peak, no gloating over good fortune that had hoisted us a few hundred feet higher than others who had struggled and been discomfited. Rather was the feeling that a privileged communion with the high places of the earth had been granted; that not only had we been permitted to lift up eager eyes to these summits, secret and solitary since the world began, but to enter boldly upon them, to take place, as it were, domestically in their hitherto sealed chambers, to inhabit them, and to cast our eyes down from them, seeing all things as they spread out from the windows of heaven itself."
--
Hudson Stuck, on Mt. Denali, June 7, 191
3
Of all the emotions a professional cyclist must feel as he races the Swiss Alps, privileged communion with the high places of the earth, as Stuck put it, is probably not one. I bring this up because I've been watching Joe Dombrowski in the Tour de Suisse. Joe was sitting in the top 20 on GC after the first two stages, but then came misfortune, as he tweeted: "
What a ripper of a day. Somehow I managed not one, but two crashes."
Almost exactly 100 years ago, men climbed North America's tallest peak (read Stuck's account
here
) and, as Stuck memorably puts it, experienced an epiphany. Such epiphanies are rare in life, but they often--I won't say always, since I'm no expert on them--come from hardship and from fortune.
And climbing Denali is certainly hard. At 20,000 feet, it is 9,000 less lofty than Everest, but it is arguably a harder ascent: its weather is more treacherous and unpredictable and climbers must ascend 18,000 feet at Denali, 3,000 more than at Everest, whose climb begins at 14,000 feet.
From 1903 to 2006, 96 people died on Denali. That's 0.3% of attempts.
While cycling is dangerous, it is nowhere near as risky as climbing Denali. I would venture, however, that the physical suffering required for some stage races is comparable to big mountain climbing, particularly with modern equipment and well-established routes and services.
Part of the epiphany for the pioneers of climbing, as Stuck suggests, was the novelty of being a human being in a space no person had ever been. Not only was the view from the peak new to them, it was new for all humanity. To all those who'd wondered, from the valleys below, what it would be like to stand up there and look down here, well, Stuck and his companions had an answer.
What's it like up there?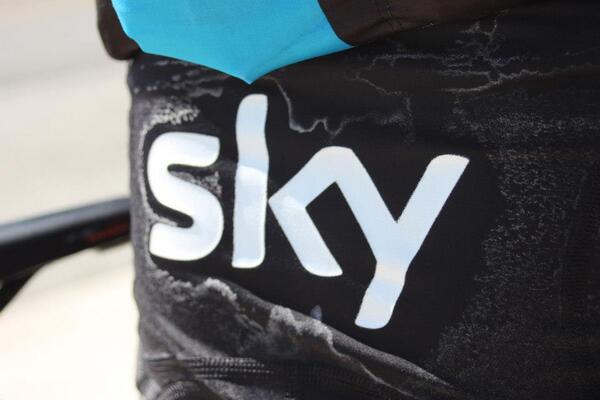 At Tour of Page Valley, I had a small chance to ask that of Joe. What's it like up there?
He's living near Nice in the south of France where he can climb mountains or ride over to Latte, Italy, a village that serves, naturally, lattes.
We talked about the Giro and the decision to back out of riding it, why it was not a good idea for a young rider to tackle such a challenge too soon, why Joe thought Wiggins might have better chances with a veteran supporting him, and so on.
As it turns out, the Giro was a mess of hardship, with the worst conditions seen in years and with Wiggins and a good portion the peleton suffering illness and injury. I'm glad Joe didn't ascend that mountain.
But now he's suffering in Switzerland, crashing twice, finishing DFL and losing ten minutes in yesterday's stage, dropping out of any kind of GC contention. Today he finished safely in the field, which leads me to believe he's physical unharmed.
Let's hope Joe makes it through tomorrow's relatively flat stage, because Friday's stage seems made for Joe, finishing with Category 1 and HC climbs.
But the larger hope for Joe is that, whether he wins races or not, at some point he recognizes the view from the peak and feels, as those primitive climbers did, a sense of communion with the high places of the earth.
That, after all, is the point.